'Friends' and the Hidden History of Cranford Park
By  Norresa Perucho
With summer approaching, many families will make use of the local parks in Hillingdon and Hounslow, where they share games of tennis, frisbee throwing and kite flying. Some come to Cranford Park to walk their dogs, others enjoy the birdlife and butterflies, and others use the park for exercising, from cycling to games of cricket.
What better way to spend your time at the park than by helping to save forgotten buildings from the passage of time?

Deep inside Cranford Park lie 18th century stables and cellars, remains linked to Cranford House, which was demolished in 1945. Over the years the park has been overshadowed by the construction of the M4 and the Parkway. The abandoned stables run the risk of being demolished like Cranford House, but a local campaign group has taken it upon themselves to save them.
Walking through the park surrounded by tall and dark trees, you can easily see the buildings from afar.
Bob Barton, secretary for Cranford Park Friends, is a travel journalist. You would expect to see a man suited and booted, ready to state the facts. However, cycling on his bike and dressed in an old sweater paired with jogging bottoms, the 57 year old holds energetic passion and believes that support from the local community is essential to show the council that people care about what he calls a 'hidden gem'.
The estate was used as collateral by various names from history, including King Edward II who confiscated it in 1308 from the Knights Templar.
Sir Roger Aston, an officer of the Court of James I, held it from 1604-18 when it was sold to Lady Elizabeth Berkeley for £7,000. It remained in the family's possession for the next 300 years. Next to the stables is St. Dunstan's Church, which still holds its weekly service. It has five bells, one of them dating back to the 1380s, the oldest in the Diocese of London.
The Earls of Berkeley, famous for their 'Berkeley Hunt', used Cranford as a holiday house, tending to arrive during the stag and fox hunting season. Inside each of the wings of the Stables are the bays where their horses were kept. There is a birthing bay where foals were born. They also kept a collection of carriages, which they fondly used, one of the Earls using a yellow chariot to race down the Bath Road into London.
Cranford House remained as one of the Berkeley family's houses until the First World War, explains Eileen Bowlt, the Chairman of the Greater London Local History Committee at the London and Middlesex Archaeological Society.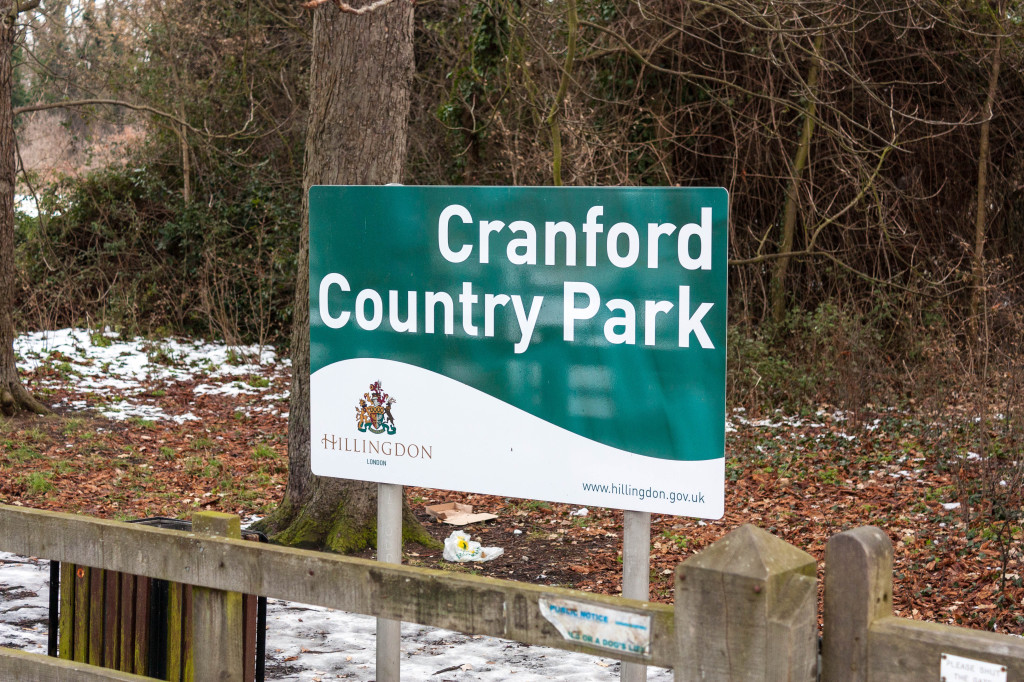 When Bob came to Cranford Park to volunteer in 2012, he discovered that it did not have a 'Friends' group, namely local people supporting the local authority owners. "I heard about the state of the stables and cellars and thought something needed to be done. I have lived in the area for a very long time and always felt attached to this place. I took it upon myself to revitalise the friends group which had petered out four or five years ago.
"Without any experience I was making it up as I went along. But when
you feel strongly about something, you do whatever you can."
As we walked through the park and around the buildings, Bob told me how he
spoke to people who used the park, from dog walkers to passers-by and
asked for their support. Local media, the Uxbridge Gazette and Hounslow Chronicle, helped to raise awareness. He also contacted local MP John McDonnell, now chairman of the group.
Eileen Bowlt explained "It is important to keep the stables and cellars as part of the
history of the area."
The work by Cranford Park Friends has made a great difference. There has been clearing up around the River Crane, which runs through the park, maintenance of a secret garden as well as organised walks on themes such as bluebells and butterflies. Yet, despite efforts to make Cranford Park more attractive, Bob is aware that the buildings are at risk and time is running out.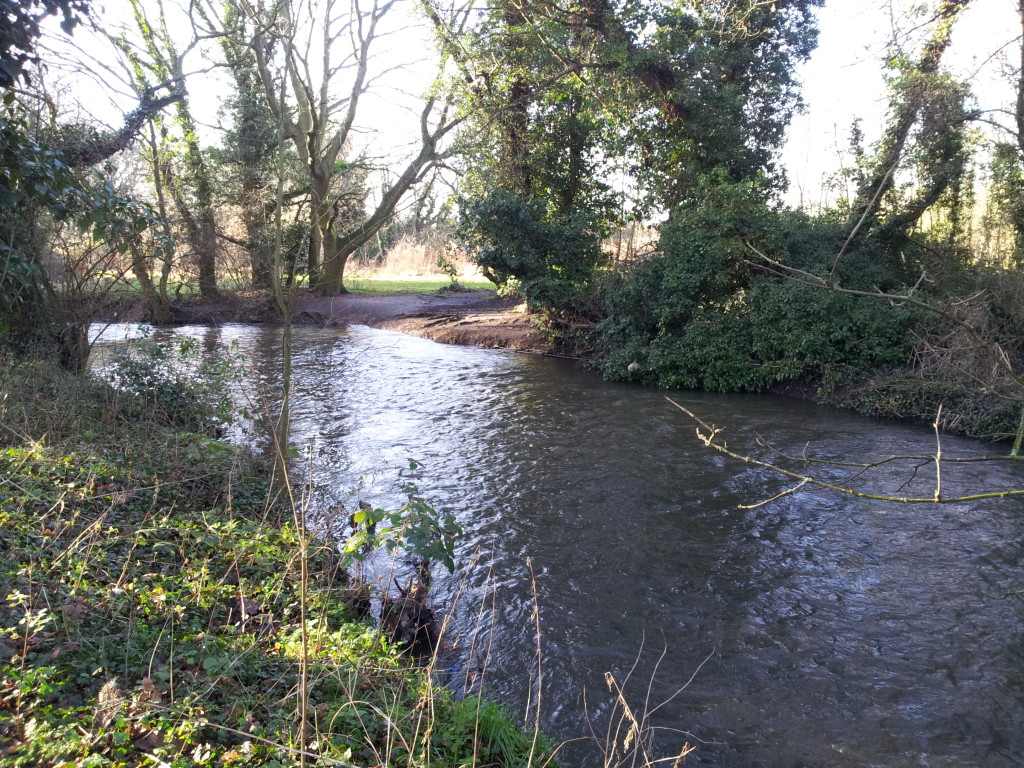 "They (the buildings) haven't been used in nearly one hundred years and are slowly
deteriorating, so it is our (Cranford Park Friends) long term ambition to find a use for
them and bring them back to life so that people can use them."
Sadly, there is a problem in the eastern wing of the stable block. Lead was stolen a couple of years ago resulting in rain going through the roof. It has survived recent winters, but without any help with repairs, it could reach a stage where the building is ruined and being demolished is its fate.
The Friends are interested in applying for a Heritage Lottery Fund grant, maybe up to £1million, to restore the exquisiteness of the park.
The re-creation of historic features is a priority, to showcase the beautiful landscapes and stunning architecture. This could include reconstructing a lovely Chinese Bridge on a backwater, as well as replacing sundials and statues which used to lie on the lawn, and a hedge maze in front of the stables.
"The cellars would make a great modern art gallery, with video installations, similar to what has been done at Tate Modern. There could be photographs and video recordings portraying history and facts about the Park," says Bob. It was also suggested that there could be a café.
A park is a place everyone can benefit from, including local families and people of all ages. Their help is needed towards working towards the grant. "For me this is turning into a full time job. It is fun but it is very time consuming," says our local hero.
So what can the community do to help save a beautiful and historic landmark?
There are many activities and opportunities available to those wanting to help in
Cranford Park. From hands on activities such as picking up litter, weeding and helping to plant flowers and trees, to organising guided walks and filling out forms in the office.
People are also needed to help record the history of the park and its buildings. There
are exquisite and marvellous ancient trees, that haven't been categorised despite some dating back 500 years. This includes oak and Sequoia, originally from North America, which has grown very tall, and believed to have been planted as a decorative feature with other varieties from around the world.
The Friends remain patient with Hillingdon Council as their talks continue. They get a good mix of people, from different age groups, volunteering to offer their assistance. Here people can reconnect with nature, something that a lot of young people don't do.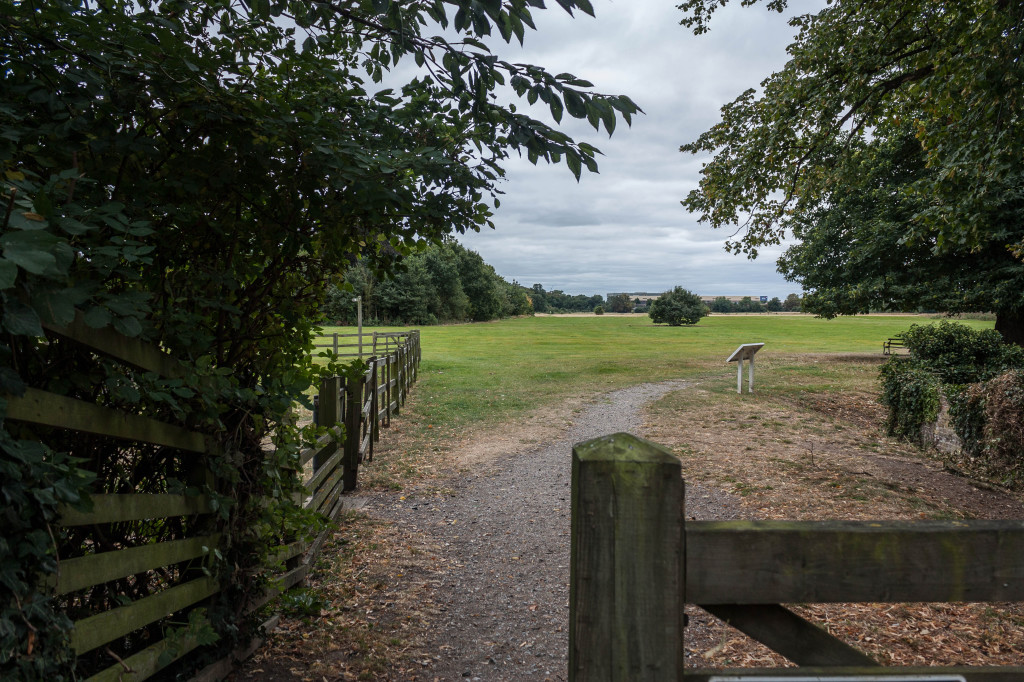 Wouldn't it be wonderful to plant seeds one day, and find a few weeks later that they have grown into beautiful plants? There are beekeepers that look after the beehives. There is a model aircraft club that meets up in the meadow, and has been doing so since the 1930s. "We are connecting with these groups. We would love people to join and support the friends group."
"We have started the pressure with our campaign, and have no intention of stopping, we will keep going to achieve our objective. I think they [the Council] are slowly recognising that. I hope it won't be too long before these stables are repaired and we can move on to applying to the Heritage Lottery Fund."
The beauty of this family park is its grand size, making it perfect for picnics and
possibly a family fun day in the future. There could even be a community
BBQ and an outside group yoga class!
So, get involved with our local campaign group. Get down and dirty picking out the
weeds or head down to the office and help out with the paperwork. Whatever your
skill is, whatever you want to do, Cranford Park Friends need your help.
The interviews took place in April 2013