Check the Events Page for latest happenings in Cranford Park
Cranford Park is owned & managed by London Borough of Hillingdon Green Spaces Team
LBH Contact Centre. If you have any concerns about the maintenance of Cranford Park (or any park in Hillingdon) it is best to report this to the Contact Centre at the Civic Centre. This ensures that the issue is logged and the right people are alerted to put things right.
Email: contactcentre1@hillingdon.gov.uk
Tel: 01895 566000
Web: www.hillingdon.gov.uk/contactus
Volunteering opportunities.We are a friendly group always looking for people to help us in our quest to enhance Cranford Park. These are just some of the ways you could help and no previous skills are required.
Assist the park officers with practical jobs around the park: Second Thursday of each month.

Help research and interpret the history of Cranford Park and the people who lived and worked there – join our History & Conservation Working Party.
Help with wildlife/tree surveys.
Help set up and run events.
If you have specific skills connected with tasks as diverse as video filming, building conservation or walk guiding please let us know.
For more information please contact: secretary@cranfordparkfriends.org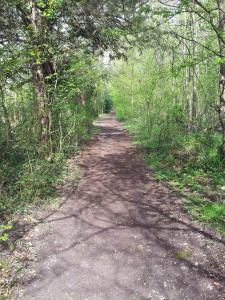 Cranford Park Friends is a volunteer group re-established, after a four-year hiatus, in November 2012 at a meeting in the park's St. Dunstan's Church. It aims to increase local knowledge, understanding and enjoyment of Cranford Countryside Park, a historical green space in West London spanning 144 acres. This hidden gem is situated in a built-up area near Heathrow Airport in the London Borough of Hillingdon, on its border with Hounslow.
The Friends Group shares a common aim, and works in close collaboration with, the London Borough of Hillingdon, though it is an independent body serving the needs of members and visitors alike.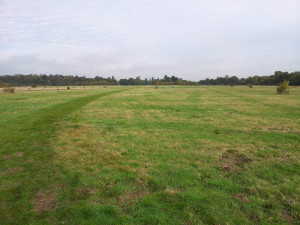 The park has diverse wildlife and habitats ranging from wildflower meadows, grassland and ornamental woodland, to the wetland of the River Crane, which runs its entire length. Much of it is a Conservation Area, with several Grade II Listed buildings, including medieval St. Dunstan's Church, an extensive Ha-Ha and the 18th century Stable Block and Cellars of former Cranford House (demolished 1945). It features in the London Parks & Gardens Trust's 'Inventory of Historic Green Spaces' and is centrally positioned among the Crane Valley's parkland chain, stretching from Harrow to the river's confluence with the Thames.